About
Hello all,
My name is Barry Durham. I'm a car guy, and restomods are my favorite. They just make sense. Re-engineer a car using today's engine mods, suspension, braking, lighting and electronic parts that make it safer, faster, more comfortable, reliable and just more fun to drive!
I've been wrenching on cars since I was 17, and that's been a minute ago… I've owned over 25 cars, both American muscle – a 76 Camaro, a 68 Mustang, 2 69′ Roadrunners and classic foreign cars that include, – a VW Rabbit, 2 Opel Manta's, a 911 Porsche, five 2002's, a 1600, a 79 320i, an 85 533i and a few other cars.
Below is a pic of my current 1974 2002 BMW Restomod. This is my fifth, and last 2002. I have a long list of mods, and I'm not done yet.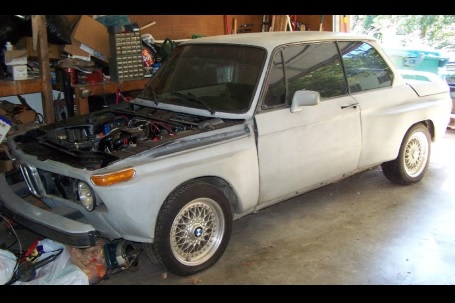 Because I've engineered all of these changes to my 02, I thought other 2002 owners would like to update their 2002's using some of the products I've developed. So I bought this domain name, and started developing products. Every product for a 2002 you'll see here, I have in my 2002. I know some of you are "purists" and would never consider some of these upgrades.
But for those of you that agree with my thinking, about bringing their classic cars into the 21st Century with some key upgrades, I'm glad I can be of help… If you have any questions, contact me.